It's that time again! The football league season has begun again, specifically at Brammall Lane (the world's oldest league ground) in a match between Sheffield United and Notts County (the world's oldest professional football club). The match ended 2-1 to the home side; a result largely influenced by an early red card for Notts County centre half, Gary Liddle, for a brutal Kung Fu kick to Kevin McDonalds's ribs.

The kick got me thinking about The Matrix, probably my all time favourite action movie and almost certainly one of the most quotable movies of all time. With this in mind, I decided to link my season preview of the Premier League to quotes from the film (huge spoiler alert). If you haven't seen the film, watch it first then thank me later. Without further ado and in no particular order, here are a few thoughts and predictions about each team, one or two per day.
Agent Smith: You hear that Mr. Anderson? That is the sound of inevitability... It is the sound of your death... Goodbye, Mr. Anderson...
At this point in the movie Hugo Weaving's devilish Agent Smith is holding down Mr. Anderson/Neo on a railway track. As the train approaches Neo is at maximum jeopardy in the film. In order to evade death, Neo is forced to abandon his doubts, reject his former self (Mr. Anderson) and embrace his destiny as the One (Neo). In doing so Neo is able to defeat Agent Smith and begin his journey towards his almost divine status as the One.
Arsenal are at a similar crunch point. For a few years now, Arsenal have not been competing for the title. Much has been made of the variety of financial factors that have factored into this decline. Since Arsenal last won a trophy, they have had to pay off their shiny new stadium, Ashburton Grove, thus making them unable to spend big money on world-class players. Arsenal are also one of the few remaining Premier League clubs where an individual is not in majority ownership of the club. Each of the major shareholders have to agree making major investment harder than the sugar daddy model employed by their rivals. This makes the club prudent but indecisive and risk averse, not a good combination for acquiring world-class talent.
As I have written before, the financial restraint this put on the club also forced them to sell their top players to their rivals, E.g. Van Persie, Fabregas, Clichy and Nasri. Second and third-rate players, such as Giroud, Santos and Gervinho, have consistently replaced these quality players creating a cultural acceptance of Champions League football as the priority target. It has got to the point where financial prudence may be actively damaging the club. With their major rivals like Spurs, City, Chelsea and United prepared to spend major cash in order to improve their sides, Arsenal's consistent financial prudence off the field may soon lead to the loss of their Champions League spot on the field.
Arsene's happy face...
One major side effect of this financial pressure is that it appears to have worn out Arsene Wenger in the last few years. Wenger has managed more Premier League games than all the other managers in the league combined. This is experience but it is also age. Constantly having to fight with one armed tied behind his back, Wenger has begun to lose his va va voom. The knowing smile and twinkle in his eye as he 'did not see the incident' have been replaced by a permanent puffer jacketed scowl. As an old man, used to challenging for titles, it has become harder and harder for Wenger to get motivated, especially as he is now annually having to settle for 4th. The production line of talented youngsters that used to dominate the league cup, once a source of pride for Wenger, has dried up. The doubts will be creeping in, as they have already amongst a restless fanbase. Has Wenger lost that appetite for success that made him so good? Can he repeat the success of the late nineties and early noughties?
Arsene's sad face
The signs of recovery are coming. Arsenal haven't sold a major player this summer for the first time since Wenger last cracked a smile. Giroud and Podolski are likely to improve in their second season having acclimatized to English football. Santi Cazorla will continue to be the best two-footed player in the league (I really can't work out if he is naturally left or right footed). Mertersacker and Koscielny's centre back partnership was much under-rated last season and was crucial to Arsenal's late season run to 4th; a run so good that, had the season started in February, Arsenal would have been top. With Arsenal's British core of Wilshire, Walcott, Ramsey and Chamberlain all receiving new contracts last season to stave off outside interest, Arsenal's core is strong but lacking in belief. None of this squad has ever won the Premier League before.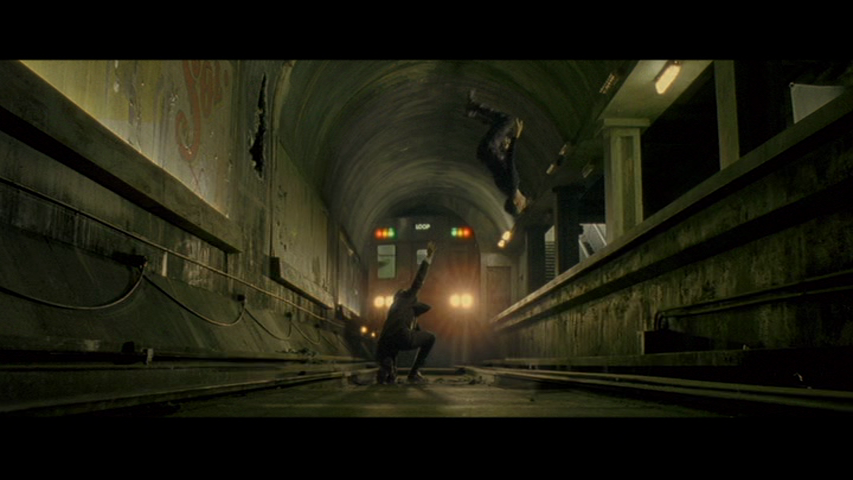 Neo dodging AVB.
It is vital then that they supplement this summer with world-class talent to give that belief to the squad, manager and fans. Having missed out on Higuain, their focus is now entirely on Suarez. Suarez has game changing talent and plays as a deep lying striker and would be the focal point of Arsenal's 4-2-3-1 system. Without Suarez, a tough season beckons with Spurs and possibly Liverpool snapping at their heels. However signing Suarez could signal the resurgence of an Arsenal title challenge. Wenger and the board need to believe in themselves and reaffirm themselves as challengers before they get run over by the oncoming north London tube train driven by Andre Villas Boas.